Taylor Swift Controlling Her Own Music
Taylor Swift is a household name, having nine albums in her discography along with singles and EP's. Her music career started in the country genre with her debut album Taylor Swift, and made the complete switch to the pop genre with her fifth album 1989. When she was 15 years old she signed with the recording company Big Machine Records. With her contract, she would not own the masters to her music, only the composition. When Taylor decided to switch recording companies in November 2018, she tried to buy the masters to her original 6 albums, however her request was denied by Scott Borchetta. Now at her current recording company, her contract gives her ownership to both the masters and the composition of the music she puts out. 
Scooter Braun has had close ties in the past with Kanye West and Justin Bieber. West has repeatedly disre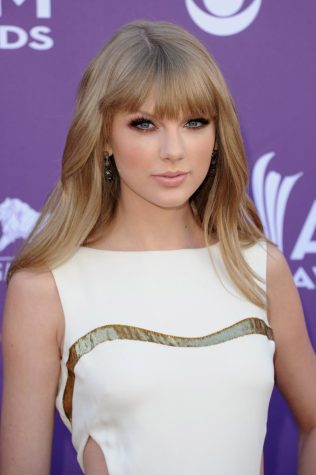 spected Swift in the past and has previously caused havoc in her career. Swift had been very open about her feelings concerning Braun to Borchetta in the past. However, soon after Swift's separation from Big Machine Records, Scott Borchetta sold the masters to Taylor Swift, Fearless, Speak Now, Red, 1989, and Reputation to Scooter Braun. Taylor, hurt by the betrayal, took to the public giving a speech after she won Billboard's Woman of the Decade award. She explains the way men manipulate in the music industry and how easily they can try to control others. However, Swift refused to be controlled by these men. She decided, with the help of Kelly Clarkson fans assume, to re-record her first six albums. Being that she owns the composition rights to all of her songs, she is allowed to re-record the music 5 years after its initial release. 
This decision confused a lot of people outside of her fanbase, as they did not know the full story. Taylor Swift re-recording her previous album up until Lover gives her the rights to her own music back, not only in the thought of profit, but in the thought that people will listen to the music that is completely hers, not owned by a man who manipulated his way into ownership. However, Swift just re-recording her old albums would draw her regular fans attention, but how does she bring in new fans? Along with each album, Swift decided to release songs on the albums called "vault tracks." These songs are songs that were written right before, during, or right after each album was released, but did not make the cut. This way, she gets to release older songs that never got the chance to see the light of day, and she gets to release the songs that fans have been begging for for years. Taylor Swift is also known for having "eras." Each of her albums truly brought out a different side of her, and getting to see all of those old outfits and settings has fans going crazy. Fans get to relive the era of their favorite albums, and with the huge publicity of other re-recordings, people who never thought to truly listen to her music before, now are. After everything that has happened in her career, Taylor Swift is taking back her title as a household favorite. She has worked hard for years, writing all of her own songs and most recently releasing Folklore, Evermore, and Fearless (Taylor's Version) all in one year.