Caden Barker, Writer
February 7, 2023 • No Comments
Overshadowed by bodybuilding greats like Schwarzenegger, Columbu, Waller, and Zane, Dave Draper was a critical piece in the 60s-70s Golden Era of bodybuilding. Tall, tan, and huge,...
Kirsten Dowdy, Writer
February 7, 2023 • No Comments
AI art is a type of medium that is created with the help of artificial intelligence— thousands of images are analyzed in mere seconds, following certain aesthetics and color...
February 7, 2023 • No Comments
This month the Renaissance Committee is beginning something called "Operation Eagle Wings." The CRHS staff have all received a book of "Eagle Wings." They will be giving these...
January 9, 2023 • No Comments
The Golden Eagle Battalion JROTC drill team won three trophies and three medals at the annual Central Regional High School Drill Competition this weekend.  Drill Commander...
What type of bagel are you?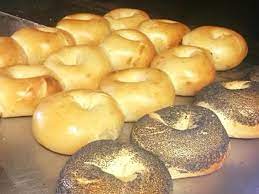 Loading...
There was an error. Please try again.
Staff
•
February 14, 2023
The boys' bowling team finished in 2nd place finish on Saturday, February 11, at the State Sectional Tournament. The team has now qualified for state Finals. Erik Krook and Anthony Bilello both qualified for the Individual...