2020's Final Seniors of the Month: Madison Giovenco, Emily Hoagland, Kelsey Corbett, Alyssa Duffy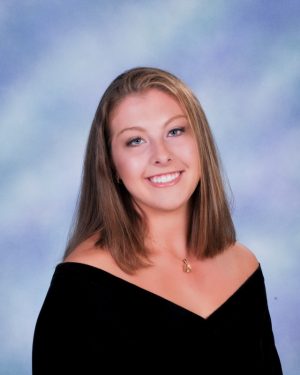 Congratulations! Latest Seniors of the Month for Class of 2020: Madison Giovenco, Alyssa
Duffy, Emily Hoagland, and Kelsey Corbett.
Madison Giovenco
Madison Giovenco's personable nature brightens the hallways every day at CRHS. Her hard work in the classroom earned High Honor Roll recognition and college credits with GCU through the Humanities Program. She was inducted into the National Honor Society for her academic excellence and involvement in extracurricular activities and volunteer work. She received an Academic Letter and was a member of the Math, Science, English, and History Honor Societies.
Away from the classroom, Madison's accomplishments are equally impressive. She served as
the President of both the Key Club and Autism Awareness Club. She volunteered as a
Challenger League Buddy, and participated as a Unified Buddy with the NJ Special Winter
Olympics this past winter. She played goalie in lacrosse for T-3 Ocean Elite traveling league.
She also was the goalie and a captain for CRHS girls lax.
Next year, Madison is going to take advantage of the STARS program through OCC. She is still
undecided, but will be successful at whatever she does in the future.

Alyssa Duffy

Whether in the role of leader or flying to obtain her pilot license, Alyssa Duffy always appears
ready to calmly handle any challenge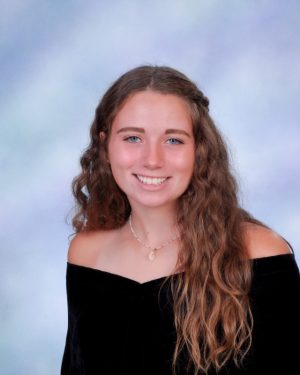 Her academic achievements include receiving the
Academic Letter and being inducted into the Art Honor Society. She earned induction into
National Honor Society for her ongoing efforts in and outside the classroom. She earned the
rank of Staff Sergeant in CRHS JROTC Eagle Battalion. She was a member of the Science
League as well.
Alyssa has always volunteered and helped others. She served as a Student Aide in a special
needs classroom this year. She participated numerous Sunday mornings, every season of play as
a Mentor for the C
hallenger League. She was part of the Snowshoe Medley, as a Unified Partner
during the Special Olympic Winter Games this year. She was awarded an official Proclamation
from the Mayor of Lacey for her volunteerism at temporary shelter at CRHS after Superstorm
Sandy. Alyssa is also a gifted field hockey and lacrosse player. She received the prestigious
Eagle Award this past season in field hockey. She was a member of T3 Ocean Elite Lax and a
captain for CRHS.
Next year Alyssa will be attending Lynn University where she will pursue a degree in Political
Science and Lynn University College of Aeronautics for Instrument and Commercial Pilot
License.

Emily Hoagland

Emily Hoagland's drive and work ethic are evident in everything she set her mind to. Her smile and positive attitude are appreciated by teachers and classmates. She achieved High Honor Roll throughout her high school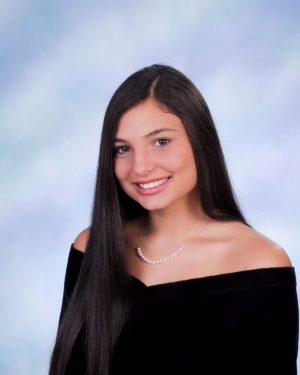 career. She received an Academic Letter for outstanding GPA. Her
academic excellence, and continuous school involvement, earned induction into National Honor
Society.
Emily's outgoing nature is evident in her extracurricular activities. She performed in various shows as a member of Chorus. She served in the Key Club. Athletically, Emily is a tough competitor. She was the goalie and captain for field hockey. She also played goalie for the CR ice hockey team. She rounded out being a three sport varsity athlete as part of the lacrosse team in the spring.
Next year Emily will be attending William Paterson University. She would like to play field
hockey at the next level. She will pursue a degree in mathematics and secondary education.
Kelsey Corbett

Kelsey Corbett has enjoyed many accomplishments in and outside the classroom throughout her high school career. Her high marks earned High Honor Roll and Academic Letter, while earning credits through the Humanities Program. She was inducted into the English, Math, History, and Science Honor Societies. She was also a member of National Honor Society for her academics, volunteerism, and extracurricular activities. She was the recipient of the Ocean County Mayor Siddons Scholarship.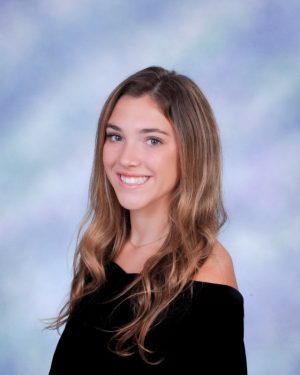 Kelsey is equally busy and driven outside the classroom. She volunteered with Challenger  League since seventh grade, and served as a Unified Partner for the Winter Olympics since tenth grade. As a member of Class of 2020 Student Council, she served as Treasure. She was a member of the Key Club and a Student Ambassador. Kelsey was a standout lacrosse player and swimmer. She placed in the Ocean County and Shore Conference Swim Championship individually, and as a member of the school record breaking relay team. She received the Shore Conference Sportsmanship Award for 2020.
Next year, Kelsey will attend TCNJ where she will pursue a degree in biology and be a member
of the swim team.