Good Weekend for Boys' Bowling Team
Staff and
December 11, 2022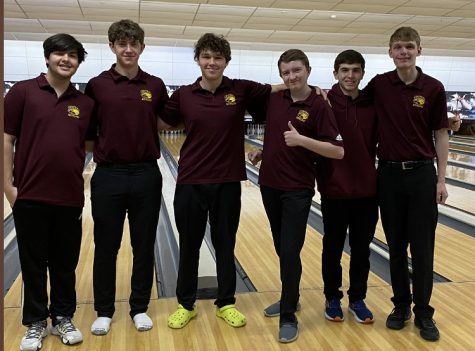 The JV and varsity boys' bowling teams earned victories over Brick Township on Friday.
Anthony Bilello led the boys with a 648 series bowling a 207, 184 and a 257. Evan Irons. AJ Piszel, Erik Krook and Santino Barresi all had strong days.
On JV Brandon Gunnigle carried the team bowling a 146, 126 and a 148.
The boys' varsity bowling team finished 3rd in the Toms River tournament on Saturday. It was a total team effort by Evan Irons, AJ Piszel , Santino Barresi, Santino Gisondi, Erik Krook and Anthony Bilello. Erik Krook had high game with a 228 followed by Anthony Bilello with a 205. Santino Barresi ended with a 198.