Marcella Raiola and Peter Rahtjen are April's Standout Seniors
Staff, Writer
May 27, 2020
Marcella Victoria Raiola
Marcella Victoria Raiola's positive and caring attitude successfully brightens all those she encounters each and every day at CRHS.  Throughout her high school career, she has maintained High Honor Roll status while enrolled in rigorous Honor and AP level classes.  She was recognized for the highest GPA in Concert Band in 2017 and Wind Ensemble in 2018.  Her academic achievement and service to school and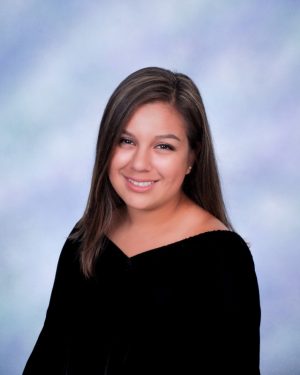 community earned induction into the National Honor Society.  She was inducted into the English and Hist
ory Honor Societies, and her excellence in the arts enabled her to become a member of the International Thespian Society and National Music Honor Society.
Marcella has been equally committed and impressive outside th
e classroom.  She was a leader for the Marching Band and served as Drum Major and Student Director.  She was the Section Leader of Chorus, and President of the Women's Choir.  She participated in All-Shore Honors Choir and sh
e was accepted to All-State Honors Choir.  As a member of the Drama Club, she performed in every Fall and Spring Production since freshman year.  She also played with the Concert and Jazz Bands.  Marcella was part of the Class of 2020 Advisory Club.  She volunteered for Emiliana's Hope Foundation, Camp Invention as a counselor, and Bayville Elementary School as a student director.  Somewhere in her incredibly busy schedule, she earned work experience at Taco Bell, Mahattan Bagel, and Roy Rogers.
Marcella will be attending William Patterson University.  She would like to become a clinical psychologist or music therapist.
Peter J. Rahtjen Jr.
Peter J. Rahtjen Jr. is a standout and leader both in and outside the classroom.  His aptitude and strong work-ethic enabled him to maintain a GPA of 100.5 and earn college credits while enrolled in the Humanit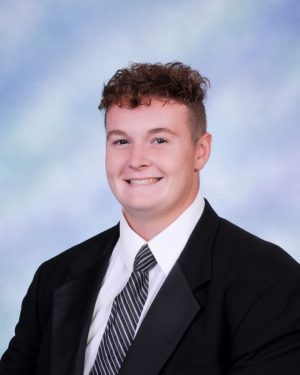 ies Academy with GCU.  He earned induction into the National Honor society for his outstanding achievement and commitment.  His academic achievement resulted in memberships into the Math, English, History, and Science Honor Societies.  He was recognized every season of play in football and winter track with the Scholar Athlete Certificate, and he received the Academic Excellence plaque for maintaining the highest GPA on the football team.
Peter is self-driven and determined as evident in his actions.  As a member of the varsity football team, he served as captain.  He was honored with the Avenger Award for setting the standard for the team.  He was selected as All Division in the Shore Conference as an offensive lineman.  Peter was a member of the Astronomy Club.  He has been highly involved with the Class of 2020 as part of the council.  He helped with events and fundraisers.   Most recently, he initiated a Post Graduation Recognition for the Class of 2020.  
Peter provided community service hours with the New Jersey DeMolay- Jersey Shore Chapter and the NJ Relay for Life.  He worked as a referee for the Berkeley Lords Flag Football.  Next year, Peter will be attending Lebanon Valley College.  He will pursue a double major in Actuarial Science and Finance, while continuing to play football.