Seniors of the Month: Sydney Vorsteg and Andrew Lynch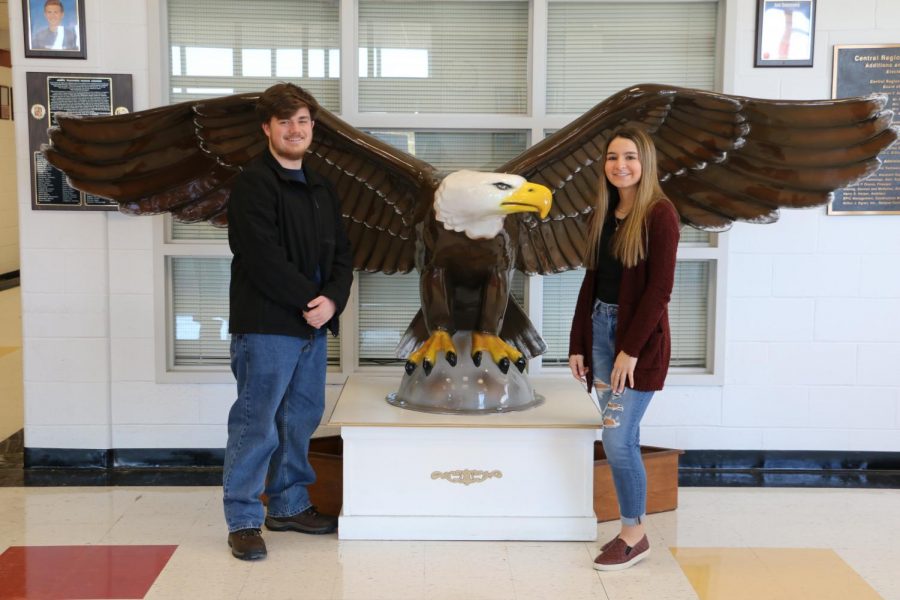 Staff, Writer
May 27, 2020
Sydney Vorsteg
Sydney Vorsteg's impressive resume is a result of her diligence and ability to handle the pressures that come with a rigorous academic schedule, extracurricular activities, and outside work commitments.  She achieved high honor roll while enrolled in the Humanities Academy.  She earned induction into the Honor Societies for English, Math, Science, and History.  She was also a member of the National Honor Society for her outstanding marks and involvement in school and community.  She was a recipient of the Academic Letter and recognized for the highest GPA in Economics during the annual Academic Spectacular.   
As a member of the volleyball, Sydney received the Student Athlete Award every season of play and awarded the Scholar Athlete Plaque for maintaining the highest GPA on the team.  Her personable nature and strong communication skills were evident in her volunteer and work efforts.  She tutored Spanish to help peers who struggled.  She volunteered at the St. Pius Vacation Bible School, where she led younger children in various activities.  She has been employed at the Sand Castle Diner as a waitress since 2016 serving food and smiles to customers.  She also completed various volunteer activities with the Key Club. 
Next year, Sydney will be attending Stockton University.  She was accepted early into the prestigious Nursing Program.  She intends to continue helping others as a nurse in the future.  
Andrew Lynch
Andrew Lynch is well-rounded and driven.  He effectively manages his time in meeting responsibilities and overcoming challenges.  Throughout his high school career, his outstanding GPA resulted in High Honor Roll recognition.  He achieved a 1290 on the SAT, and he scored a four on the AP English Language and Composition Exam.   He earned college credits with GCU through the Humanities Program.  He has received an Academic Letter since ninth grade.  He was inducted into the National Honor Society, as a result of consistent academic achievement and contributions to school and community. 
Andrew demonstrates strong leadership qualities and communication skills.  He was the Section Leader for CRHS Marching Eagles.  He was a member of the CRHS Men's Chorus and Select Chamber.  He was a lawyer for the Mock Trial Team.  He also participated in the Drama Club.   Andrew served as a counselor at the Bold Adventures Day Camp.  He taught young campers how to paddle board, kayak, and play chess.  He worked as a Technology Helper at BTES last summer.
Andrew intends to take advantage of the STARS Program through OCC next year.