Mr. Torsiello: I am going to build a school in the DR Congo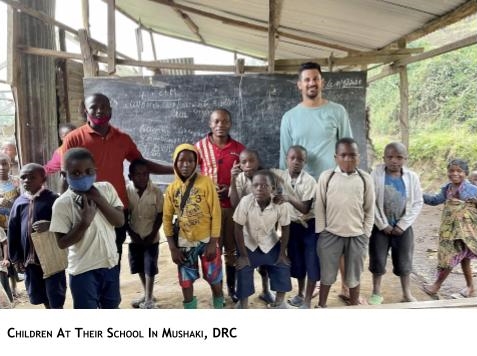 As a teacher and coach, educating children is a passion of mine. Despite having taught in some very economically disadvantaged school districts in my career, nothing prepared me for what I saw in the Democratic Republic of the Congo this past summer.
I visited the DR Congo in hopes of accomplishing the lifelong goal of trekking into the mountains and visiting with the endangered mountain gorilla. In addition to the the trek, my guide Christian of Congo Local Guides in Goma, DR Congo asked if I would be willing to visit some of Goma's overflowing orphanages. In addition Christian recommended I make $100 donation to help provide food to these children, many of whom live on daily diet of congee, a rice gruel. I agreed, and in an attempt to make a slightly larger impact, began an impromptu fundraising campaign.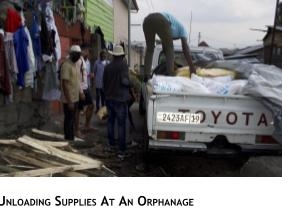 Despite little time and even less fundraising experience, I was able to raise $1400, enough to purchase nearly 3,000 pounds of food that was split amongst three of the city's orphanages.
Aside from visiting orphanages, Christian arranged for me to visit the rural village of Mushaki. Well within territory that is home to some of the 120 rebel groups currently operating within the DR Congo, Mushaki is a rural farming and herding village high in the hills. Part of my time in Mushaki was spent visiting a local school – school being used in the most basic sense. Missing walls, a lack of school supplies, and far less seating than students are just some of the challenges facing the school. The scene goes from disappointing to heartbreaking when you factor in the dirty clothes and bare feet of the children attending this school. Then and there I decided to try and make a positive impact.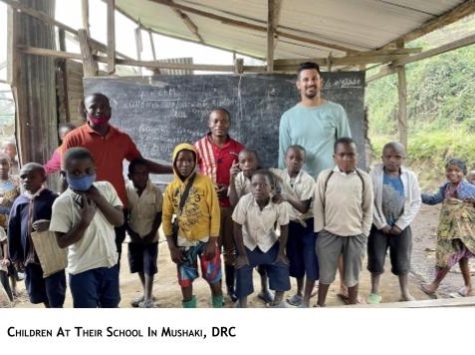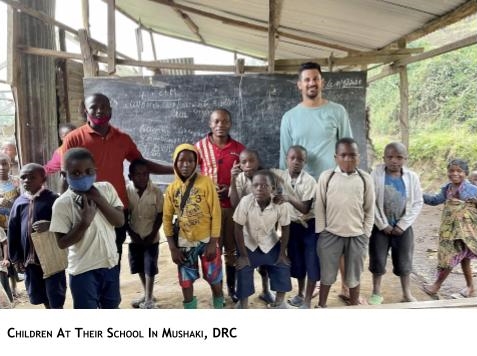 After discussions with Christian and engineers back in Africa, we have drawn up plans to build a cinderblock school with six classrooms, two offices, and four toilets. Due to the inexpensive nature of supplies and labor in the DR Congo, such a school would cost just over $8300 to build. It is this cost, plus an additional $1700 to cover any overages in cost are what I am hoping to raise to build this much-needed school. Any funds that are not spent on the cons
truction of the school will be used to purchase school supplies for the students and teachers of Mushaki.
I am asking you to support our work in the DR Congo, whether it be a cash donation through our GoFundMe page, or simply by spreading the word of our fundraiser. Every bit of help will go to improving the lives of these children who desperately need it.
Fundraiser Website
https://www.gofundme.com/f/help-build-a-school-in-rural-africa