It's Okay Not To Be Okay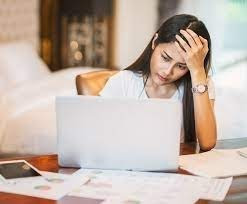 During the 2020 school year, many students went home thinking they had an amazing two weeks off from school. Although that was true to some degree, no one could have imagined the long-lasting effects from those two weeks and beyond, would be as catastrophic as they have become. Those two weeks soon turned into two months and those two months became six months. What ended up being almost a year and a half of virtual learning, many students came back with polarizing pros and cons of virtual learning.  Some argued that virtual learning provided flexibility in learning and a sense of independence that they did not have before.  While others stated that virtual learning caused severe anxiety and pressure that they had not experienced before. As the pandemic unfolded, the cons built up and many across the world screamed for things to go back to normal.  One of the biggest impacts the COVID-19 pandemic has caused is mental health concerns. Especially when considering students within the educational system.
Through the pandemic, isolation from others became a normal state of being.  However, the lack of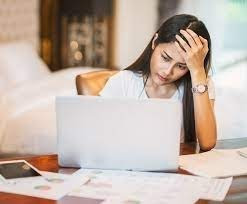 socialization and physical support weighed heavily on many students. Students went from being around their peers, teachers, friends, sports teams, and family every day to being cut off from the physical world in the blink of an eye.  This rapid transition caused a lack of stability and trauma for many. The length of time to achieve a  "new normal" kept extending and the pressure to adjust and adapt continued to build for many students. The pressure to "keep up," be experts in technology, understand curriculum with less support, be motivated, and succeed were all exacerbated emotions through COVID-19 that affected a student's mental health. And these emotions were just the ones associated with learning.  Many students struggled with the fear of getting COVID themselves, losing loved ones, and family hardships due to family members losing their jobs.  All of these emotions were felt at the same time by many and caused an uptick in the need for mental health support and services by students.
Although the virtual world created an environment that could be accessed at any time, many students did not get the connectivity and support they desired.  The mental health impact of the pandemic forced parents, students, and school districts to prioritize mental health more and more. The new energy behind mental health as a priority, allowed for more difficult conversations to be had dealing with anxiety, depression, lack of confidence,  and isolation issues. Many of these conversations emphasize the message "it's okay to not be okay" to students and kick-start the conversations about mental health.
Although the end of the pandemic is still in the distance, most schools across New Jersey have returned to in-person school. It may be a while until the world will understand the long-lasting mental health effects caused by COVID-19. Nevertheless, the importance of mental health should continue to be prioritized within school districts and homes across the world.  Parents, students, and school districts should continue to provide easy accessibility to those difficult conversations that normalize "it's okay to not be okay."  We as a world have experienced nothing that we could have fathomed and now need to turn to each other in support on how we can deal and overcome the everlasting effects.