MusicFest is Coming Back!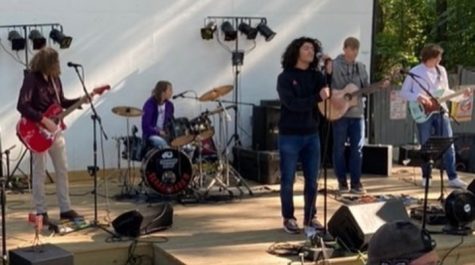 MusicFest is coming back! If you're unsure what MusicFest is, then let me tell you that it is a great night of fun, during which some talented local bands perform songs in the High School auditorium.
The Middle School music teacher that runs the program, Mr. Mastropierro, told me just this past Thursday that MusicFest 13 is scheduled to take place
 on the 13th of May from 6PM to 10PM. Unfortunately, fans won't be able to watch the show in person, but they will still have the opportunity to witness the performers' talent via livestream. More details on how to access that livestream are coming soon, so keep an eye out for updates on that.
Mr. Mastropierro thanks the school administration and Central Regional Education Association for their support in making MusicFest a possibility in these trying times. There will be a Venmo set up on the livestream if anybody would like to donate (the livestream will be free, though).
Some of the bands playing this year include Accidental Seabirds, Trust Fall, Ghost Haus (formerly known as Shoobies), and my own band, Ape Holiday. Many thanks to whoever is able to tune in, rock out, and support some great local talent on May 13th!